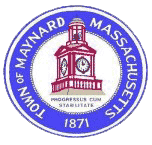 The Town of Maynard, Massachusetts
Property Assessments for Fiscal Year 2019
The Assessing Department has conducted its Interim Revaluation for Fiscal Year 2019 of all taxable property in the Town of Maynard as required by the laws of the Commonwealth of Massachusetts. Your total value for FY2019 was determined after a complete market and cost analysis and is representative of full and fair cash value as of January 1, 2018. Certification from the Department of Revenue was received on December 3, 2018.
Fiscal Year 2019 Tax Rates:
Residential $21.04 per 1,000 of value
Commercial $28.86 per 1,000 of value
It is the mission of the Assessing Department to establish and maintain the full valuation of all real and personal property in the Town of Maynard. We pledge to deliver excellent service to the community and to assess and apportion valuation equitably and fairly throughout the town.